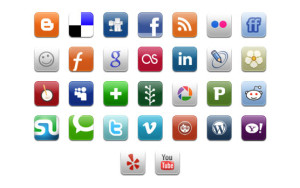 Just when call centers were seemingly getting a solid grasp on the diverse channel of phone, IVR, email, chat the social media storm hit in a big way, leaving people in the industry wondering exactly how important is social media?
With people blogging, Tweeting, and Facebooking just about everything about their personal and professional lives, sharing their customer experiences is no different. Sites like YouTube, Facebook, and Twitter are not to be ignored anymore and are undeniably changing the way companies position their brands and interact with their customers.
Today's customers "will not support companies with poor customer care reputations, and they will talk about all of this openly with others via multiple online vehicles," says Dr. Ganim Nora Barnes, senior fellow of the Society for New Communications Research.
With the call center being a cornerstone for customer interaction, call centers can truly optimize social media channels to get closer to their customers, identify trends, and create brand advocates. While most people in the call center business can't ignore the power of social media, what does not get talked about is how to optimize it to work for you. We rounded up six simple key points to help guide your managers into creating a social media strategy.
Select and train your team of social media specialists."Social media specialist" is a new and highly coveted position in the call center, and choosing the best qualified agents to manage online customer issues and complaints is critical. While some larger companies may find it necessary to create dedicated social media specialist positions, in most centers social media staff still handle contacts via the more traditional channels (i.e., phone, email, chat), as well. Even the most terrific "Tweeters" and proficient "Facebookers" among your staff will need to be trained on your corporate social media strategy as well as the call center's specific policies and practices for social media-based customer interactions. As part of training, leading centers also review social media norms, and the specific culture and rules of each social media site in which agents will be interacting with customers. 
Invest in a social media monitoring/interaction application. Effective social media-based customer care – as does customer care via traditional contact channels – begins with "listening" to your customers. The difference, and the big challenge, is that there is a heck of a lot more "noise" to cut through when listening to customers in the social media realm, and those customers are not (necessarily) even "talking" to you. They are sharing their experiences, issues, complaints and, yes, sometimes praise, in a wide-open public environment with friends, family, colleagues and, really, anybody who will "listen." Vendors that are leading the way in regard to social media applications for call centers include Salesforce.com, RightNow, Radian 6, Visible Technologies, Oracle and SAP. Salesforce.com's "Service Cloud" customer service application is able to connect directly to Facebook and Twitter. A call center agent can monitor conversations over these sites while simultaneously viewing data in a sales app that provides in-depth product/service information to help answer questions. The agent can then post those answers to Twitter, resolving the problem not only for the customer in question, but also for customers to whom the original customer is connected who might be experiencing similar issues.
Create a uniform corporate presence on key social media sites. Rather than just having agents enter into discussions or respond to complaints/issues that occur on sites like Twitter and Facebook, leading organizations have created a corporate pages or groups on popular social networks where agents can interact with customers. Some centers have even created personalized profiles featuring photos and brief bios of each social media agent, helping to give the organization a friendly, more organic online presence.
Create your own company-hosted, customer-to-customer social networking communities.Excelling in customer support via social media requires more than just participating on popular sites. The most progressive organizations have created their own social networking communities outside the realm of Twitter, Facebook and the like. Some vendors are experimenting with applications and tools that are intended to help customers contact the call center directly via social media sites. For instance, Avaya recently announced its Facephone prototype, which enables customers to contact a call center via a Facebook page and be connected to an agent. The agent can query the Facebook page of the caller prior to taking the call to gain some insight into what the caller's issue may be.
Invite social web users to email or chat — or even call — when appropriate. Not all customer issues and concerns should be handled publicly. Pioneering call centers have discovered that social media sites can supplement, but certainly not replace, more traditional contact channels — especially when a customer is "flaming" online about a problem, or when their issue is too complex to be effectively resolved via short responses from an agent on a social media site.
Add a Social Media Widget to your company site and social media sites. Route2Cloud is sensitive to the businesses and merchants that are looking to provide call center services but are not able to do so. We understand this unique need and can provide a new Social Media widget that will allow you to gain long lasting relationships with your customers. The Social Media widget can add voice directly to your company website or any of your social media sites like your Facebook page. By maximizing the Social Media widget you can instantly connect with your customers and excel in customer service. The widget can be strategically placed on the site, with customizable tabs that are flexible to your business needs.
Interested in learning more about how Route2Cloud can help harness in the power of social media with our experience and unique tools like the Social Media Widget? Contact us now for a free consultation.