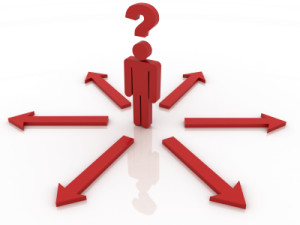 Are you in the market for a solution to automatically send outbound calls to customers or prospects? Before you choose a provider here are 10 important questions to ask:
10. Customer Service – Can you reach the provider over the phone quickly and without hassle? Is the provider helpful? If you schedule a big broadcast will they monitor the calls? Think of your voice broadcasting provider as a partner, and demand outstanding customer service & support.
9. Accurate Reporting – Do you get instant access to reports, or will you be left to wait impatiently? Can you download them into multiple formats? Does the provider have an automated report system or are they manually crunching numbers behind the scenes. Having accurate reports is crucial to determine your ROI.
8.  Creativity For Growth – Does the provider only offer voice broadcasting, or will they provide unique solutions to foster growth for your company? Ask what else the voice broadcasting company does for companies in your industry. Seek testimonials.
7. Option To Record – When there is a transfer back to your sales agent, will you have the ability to record that conversation "for quality & training purposes"? Ask the provider up front about recording limitations if any.
6.  Transfer Routing – Ask how you can route customers or prospects when they chose to transfer back to you. For example, many voice broadcasting companies will have you record a message and then tell the caller to press 1 to be transferred back to a single number. What if you want to route the caller based on their location to the nearest store? To an available sales agent? To your office, cell, & home phone simultaneously? To your virtual receptionist, an interactive voice response dialog, or voice mail? Draft a transfer plan unique to your needs and ensure the provider can deliver.
5. Interactive Voice Response – Are you interested in an interactive voice broadcast, or simply looking to send a recorded message? If you want interactive calls, ask your vendor about their interactive voice response (IVR) capabilities.
4. Voice Mail Detection – Can your vendor detect whether a live person or voice mail answers your call? Just like you'd relay a message differently to a live person than to a voice mail, your voice broadcasting company should enable you to deliver an alternative message for voice mails.
3. Option To Pause – If your campaign becomes wildly successful and all of your phones are ringing off the hook you run the risk of having all of your agents currently busy. You will want the option to temporarily pause your campaign so potential leads won't receive the dreaded busy signal when they transfer back. Ask the provider if they have this capability available.
2.Per Minute Rates- How much are the provider's per minute rates? More than 10-12 cents per minute is pretty high, while 1-2 cents per minute is suspiciously low. Ask directly about any hidden fees? How is the sound & delivery quality? Don't be afraid to ask tough questions, and ask for references.
1. Fees -While you may need to pay for extra ports if you want to send out lots of simultaneous calls, you shouldn't have to pay for setup fees, unanswered calls, busy signals, disconnected numbers, or fees for transferred calls. Some providers advertise one per minute rate, but double bill by charging you for each person on the line. Ask if they charge additional for a transfer, or if they double bill, to make sure you're not going to be charged twice the advertised rate.
By spending the time to do the right research and ask these tough questions you will be able to find the best Voice Broadcasting provider for your business. Read more about our unique Voice Broadcasting solutions here.