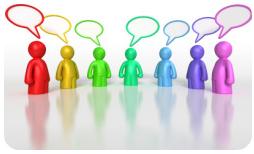 We are always thinking of ways to improve our service solutions and are pleased to announce the following improvements! New Features include international dialing, a new campaign wizard, an outbound list loader wizard, and HTTP services in surveys. Read on to learn more about these updates and are many custom solutions.
International Dialing
You now have the ability to dial internationally! If you are interested in this new feature, contact us now to learn more about our special rates and terms.
Please note, if you set up an International Campaign, the Scheduling changes to a 24 hour schedule for that Campaign. You are responsible for setting a schedule that is consistent with the timezone for your leads (remember all timezones in the Admin Interface are in EST).
New Campaign Wizard
Now when you click to create a new Campaign, you will see a button to launch the New Campaign Wizard. This wizard walks you through creating a Campaign. There are tool tips added to all fields.
Outbound List Loader Wizard
We've changed the Outbound List Loader to a Wizard. This will walk you through the process of setting up a list, ensuring no steps are missed.
HTTP Services in Surveys
You can now integrate Surveys with your HTTP Services! You will see an option to set up Survey HTTP Services. This is done like the SOAP services. There is a new tab added to the Survey Page Configuration form called HTTP Services. After you set up your service, you can add it to a Survey page on the Page Load or Page Leave. 
 
We hope you enjoy the updates. If you have any questions, please feel free to contact us for a free consultation or call us at directly at 1-800-240-7170.