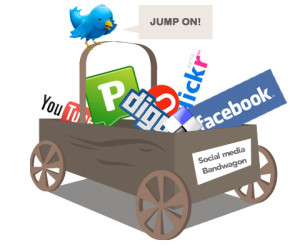 In today's culture consumers look to social media sites like Facebook, Twitter, LinkedIn, YouTube, and now Google+ to instantly share their customer experiences with the world. Many merchants and business owners are now faced with the challenge of staying in contact with their customer base through the power of social media.
Do you have a company website or business social media site that you are looking to stand ahead of the crowd. Are you looking for that outside of the box tool that will allow you to instantly reach your social forward customers?
Route2Cloud offers a unique and fully customizable Social Media Widget that can be integrated on any site. A company can place the widget directly on their business Facebook page, on a corporate site, or social media site of your choosing. The widget allows you to gain instant access to your customers, increase their trust, and build long lasting relationships by adding voice to the selected site.
Examples of some of the Social Media Widget's many applications:
Increase the number of Likes on your business Facebook page
Bring traffic to your company website
Address customer concerns instantly
Gain valuable feedback to bring in new customers
Hold contests and increase brand awareness
Get to know your customers preferences and build long lasting relationships
Allow customers to reserve an Agent callback
Create forms or surveys for gathering valuable data and insight
If the Social Media Widget sounds like a tool that could bring your company's social media strategy one step ahead of the industry contact us today or call 1-800-240-7170 now to learn more.